We are passionate about WSIB
We live and breathe WSIB because we have seen the impact on organizations and employees when things go wrong. We've helped companies out of some very difficult situations where WSIB claims were not handled properly and our goal is to protect our clients against these unnecessary challenges.
Sheila Zsoldos, Licensed Paralegal
Sheila brings 35 years of experience in the specialty of workers' compensation. Sheila has 26 years of WSIB experience, working directly for the Ontario Board. She has held positions in claims adjudication, training, management, vocational rehabilitation and return to work.
Sheila maintains leading-edge knowledge of developing issues. She has been an Associate Professor at the University of Western Ontario, instructing, Introduction to WSIB, part of a post degree program in the Occupational Health and Safety Management designation.
Sheila has been representing employers in all sectors across Ontario since founding Zsoldos Consulting/Corporate Workplace Injury Management in 2010.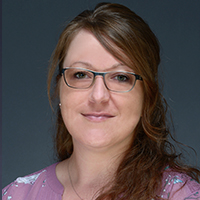 Kim Palsa, Licensed Paralegal
Kim is a licensed paralegal and became licensed with the Law Society of Upper Canada in 2013. Kim specializes in all areas of WSIB law and is responsible for several large accounts. She looks after the complete needs of the client, ensuring legal compliance, reducing financial risk and managing return to work programs. Kim remains hands-on with each employer/client to ensure reporting and timelines are met, as well as claims costs are held at a minimum.
Kim enjoys her interaction with her clients and bringing their claims to resolution. She also is experienced in written appeals at both the WSIB and tribunal level. Kim's expertise and experience lends itself well to the training aspect of our business.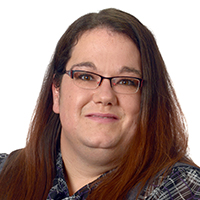 Ashley Sawyer, Legal Assistant and Administrative Assistant
Ashley ensures our office runs flawlessly and seamlessly. She is our legal assistant and administrative assistant. Ashley assists our clients with their initial needs. Her background includes several years of experience as a legal assistant working within several law firms and within the legal systems of Ontario and Manitoba.
Ashley is a graduate of the Legal Assistant Program and applies this diverse knowledge within our network of clients assisting them with their WSIB issues. Her organizational skills add strength to our business.
Our Appeals Specialists have an extensive background in WSIB legal issues and several are licensed paralegals. We also access a lawyer, specializing in WSIB matters all of whom are in good standing with the Law Society of Ontario. Our appeals team has extensive experience working within the Ontario Worker's Compensation system, representing employers at WSIB and Tribunal appeal hearings and providing written appeal submissions. They are skilled in the areas of business classification, cost analysis, ensuring firms are in complete compliance with the expectations of the WSIB with respect to classification and audit.